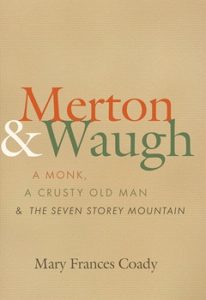 MERTON & WAUGH: A MONK, A CRUSTY OLD MAN AND THE SEVEN STOREY MOUNTAIN
From 1948 to 1952 the lives of Trappist monk Thomas Merton and British novelist Evelyn Waugh were closely intertwined.   
In these pages we witness Merton the writing student and spiritual master and Waugh the master of prose and conflicted penitent.
"Engaging, informative, and illuminating!" — Christine M. Bochen, Shannon Chair in Catholic Studies, Nazareth College, Rochester NY
"A wonderful brief study of both men." — Patrick Samway SJ, editor of The Letters of Thomas Merton and Robert Giroux
"…essential reading for anyone interested in Catholicism and literary criticism."–The Catholic Herald
"This is a delightful little book, beautifully produced…." — Ian Ker, author of John Henry Newman: A Biography
Find details about Merton & Waugh here
Read "Beyond The Seven Storey Mountain: Remembering Thomas Merton"  
Mercy Within Mercy: Georges and Pauline Vanier and the Search for God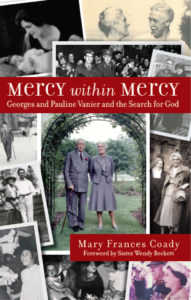 Georges Vanier, Governor General of Canada from 1959 to 1967, and his wife Pauline were the parents of Jean Vanier, Templeton Prize winner and co-founder of the L'Arche communities.
The excerpts from letters and journals in this volume show a rare example of the contemplative life and struggles in prayer of a prominent married couple.
The Vanier story forms a direct link back to the spiritual teaching that includes Ste. Therese and the Carmelite tradition in its emphasis on simplicity and self-abandonment to God's mercy.
"Such a book as this gives one great hope." — from the Foreword by Sister Wendy Beckett, author of The Story of Painting
"Georges's professional life gives the book its gritty backbone, while Pauline's own discovery of the spirit of L'Arche spells out where true mercy lies." — Church Times
"This is a book to be treasured, read and reread, and given to others, with its abundance of spiritual advice in all circumstances."  — Mount Carmel