Merton & Waugh: A Monk, A Crusty Old Man and
The Seven Storey Mountain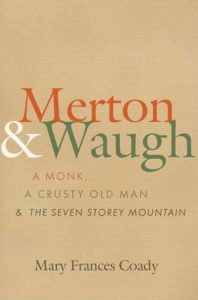 From 1948 to 1952 the lives of Trappist monk Thomas Merton and British novelist Evelyn Waugh were closely intertwined.   
In these pages we witness Merton the writing student and spiritual master and Waugh the master of prose and conflicted penitent.
Reviews
"Engaging, informative, and illuminating!" — Christine M. Bochen, Shannon Chair in Catholic Studies, Nazareth College, Rochester NY
"A wonderful brief study of both men." — Patrick Samway SJ, editor of The Letters of Thomas Merton and Robert Giroux
"…essential reading for anyone interested in Catholicism and literary criticism."–The Catholic Herald
"This is a delightful little book, beautifully produced…." — Ian Ker, author of John Henry Newman: A Biography
Read "Beyond The Seven Storey Mountain:Remembering Thomas Merton" here
Buy
http://www.paracletepress.com/Products/6285/merton-and-waugh.aspx
---
Georges and Pauline Vanier:  Mercy Within Mercy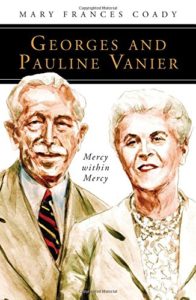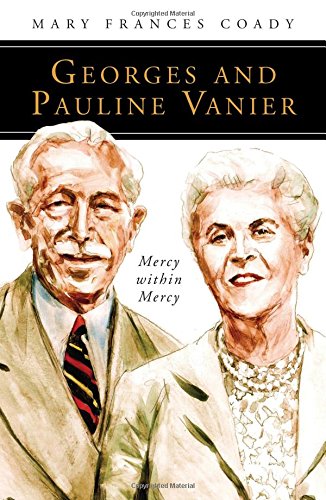 The excerpts from letters and journals in this volume show a rare example of the contemplative life and struggles in prayer of an active and prominent married couple with a shared thirst for God against a global background of tumultuous social and cultural change.  It also offers an insight into the spiritual lives and characters of their children.
Reviews
"Such a book as this gives one great hope." — from the Foreword by Sister Wendy Beckett, author of The Story of Painting
"Georges's professional life gives the book its gritty backbone, while Pauline's own discovery of the spirit of L'Arche spells out where true mercy lies." — Church Times
"This is a book to be treasured, read and reread, and given to others, with its abundance of spiritual advice in all circumstances."  — Mount Carmel
Buy
http://dltbooks.com
http://litpress.org
---
  Georges and Pauline Vanier: Portrait of a Couple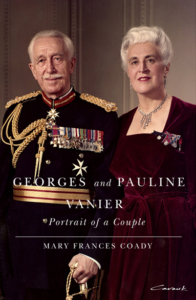 Few figures have had as lasting an influence on Canadian institutions, history, politics, and culture as Georges and Pauline Vanier. Georges (1888-1967), a decorated military officer, became a professional diplomat, the first Canadian ambassador to France, and the first French-Canadian governor general of Canada. Pauline (1898-1991), a respected humanitarian, Privy Council member, and university chancellor, shared her husband's responsibilities and helped shape his thoughts on foreign and domestic affairs.
Georges and Pauline Vanier follows their lives and travels across the world – from Canadian military life to the League of Nations, from the inner circles of British government to their harrowing escape from Nazi-occupied France – detailing their disappointments and triumphs during social and political turbulence.
With insight and sympathy, Mary Frances Coady tells their dramatic personal story. Revealing their remarkably vibrant personalities, she details the couple's support of the French resistance as well as Georges Vanier's pleas for the Canadian government to accept refugees fleeing Hitler's horrors and his effort to broaden immigration policy. She also recounts the importance of their religious convictions, their controversial standing among Quebecers, and their early advocacy of official bilingualism.
An invigorating and well-told tale of their lasting legacies, Georges and Pauline Vanier is the definitive account of the enduring contributions the Vaniers made to the world and to their country.
Review quotes
"A timely and often tender book about an extraordinary couple Canadians have every right to feel enormous pride in."
— The Globe and Mail
"The story of the Vaniers' marriage, their spiritual quest and their devotion to Canada is deeply moving and revealing. Coady dissects two great souls with delicacy and perception to provide a rich and profoundly moving portrait of two extraordinary individuals."
— The Right Honourable Adrienne Clarkson, former governor general of Canada
"This double biography is a careful, thorough work which fills a gap in Canadian history. Coady's insights into each partner are sympathetic and convincing, and her writing is accessible and thoughtful."
— Charlotte Gray, author of Gold Diggers: Striking it Rich in the Klondike
"In refreshingly clear prose built upon tremendous research, Coady has written the story of a couple who served Canada not only in their lifetime, but through future generations."
— Montreal Review of Books
Buy
---
The Practice Of Perfection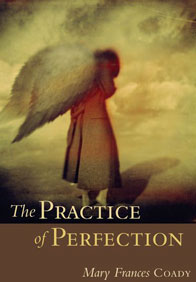 Linked short stories provide a seldom-seen peek behind the closed doors of a convent, at the challenges and blessings of those "brides of Christ" who have dedicated their lives to the practice of perfection.
The time is 1959 and the setting is a religious convent, where nuns, novices and postulants – those preparing to enter the sisterhood – live and work together in the service of God and the church.
Under the constant guidance and the watchful eye of the mistress of novices, Mother Alphonsine, the new sisters begin the difficult process of separating themselves from the everyday world they've grown up in and everything in it, including material things, their friends, and even their families. They live in virtual silence and they undertake vows of poverty, chastity and obedience. "All that is in the world is vanity, except to love God."
The Practice of Perfection is rich in the details of their lives – the personalities, the rituals of the convent, the names for parts of clothing and rooms, the stock answers for any and all questions of their faith. Ultimately, it is a fascinating portrait of the search for purpose and the struggle to keep life changing commitments that mirrors those same elements in all of our lives.
Reviews
"….these young lives, striving, doubting, stumbling, defying, are drawn with great care and touching humanity."
— The Globe and Mail
"Coady's portrayal of the [characters'] earnestness and struggle for spiritual fulfillment is written with great sensitivity, her rendition compelling."
— Prairie Fire Magazine
"Evoking the stark and simple lifestyle of those cloistered with unembellished words and repeated images, Coady bestows an air of humanity upon the search for a religious life and sparks readers to reflect inwardly upon their own lives."
— SPG Weekly Book Pick
"While highlighting the archaic nature of this closed world, Coady also gestures toward the complex layers of meaning within this confined space generated through both pursuit of common goals and individual encounters with the divine."
— Canadian Literature
Media
Mary Frances reading from The Practice of Perfection
Banff Centre, Banff AB
May 5, 2011
[7 mins MP3]
Buy
---
With Bound Hands:
The Life and Selected Prison Letters of Alfred Delp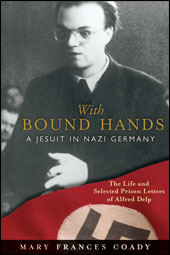 Alfred Delp, S.J., a widely admired pastor, youth leader and intellectual, was executed by the Nazis on February 2, 1945, in Plötzensee Prison in Berlin. During the six months before his execution, the shackled priest painfully wrote a stream of deeply moving letters, meditations, and prayers which were smuggled out to friends and family members. These writings reveal a man profoundly changed in the crucible of suffering—a once-arrogant, impatient priest transformed into a herald of hope and grace. With Bound Hands tells the absorbing story of Alfred Delp—a Jesuit hero who found redemption as he plumbed the depths of evil.
Hear Alfred Delp's last letter to his fellow Jesuits:
http://www.thinkingfaith.org/articles/20100202_1.htm
Reviews
"Well researched, engaging, and ultimately moving…."
–- Joseph M. Malham, author of By Fire into Light: Four Catholic Martyrs of the Nazi Camps.
"….a lucid, scholarly, and inspirational contribution to the ongoing analysis of this dark period in our history."
— Dr. Donald Dietrich, professor of theology, Boston College.
"With Bound Hands is a fascinating and carefully crafted story of the cloak-and-dagger world during the brutality of the Nazi regime."
-— The Catholic Register
"With Bound Hands stands as an enduring testament against the Nazis and their crimes…."
-— Midwest Book Review
Media
Interview with Dr. Michelle Fiorella
Holy Family Radio, Louisville KY, January 14, 2009
[60 mins MP3]
Buy
---
Lucy Maud and Me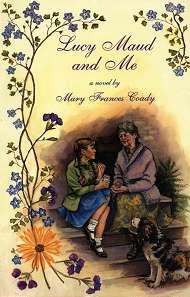 It is 1942 and twelve-year-old Laura Campbell leaves Rocky Falls for her first visit to her grandfather in Toronto, a city bustling with the war effort and news from abroad. While looking for something to do in his quiet neighbourhood, she meets the reclusive woman living across the street who introduces herself as "Mrs. Macdonald", but friends call her Maud. Laura is stunned to realize she is really in the presence of Lucy Maud Montgomery, the very same writer who penned her favourite novels.
Reviews
"Coady is a talented writer with a clear, straightforward style, and her characters are sympathetic."
—- Quill and Quire
"For the young reader, Lucy Maud and Me offers a quick and readable view of Montgomery's suffering and her triumphs."
—- Canadian Children's Literature
Buy